League & Team Partnership Programs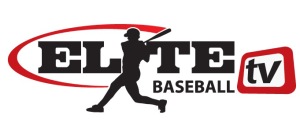 Our Partnership Programs are designed to provide high quality information to amateur coaches.  In the age of information we can take the guess work out of coaching for your league or team.
League Partnership Program
$20 from each membership goes directly back to the league!
Our League Partnership Program is an easy way for youth leagues to arm their coaches with a wealth of information and earn some money back for the league at the same time!  $20 of each year membership sold through our League Partnership Program goes directly back to the league.
What makes EliteBaseball.TV the ideal coaching aid for your league?  EliteBaseball.TV is broken into short easy to understand videos that can stream on any device and these aren't the same old drills we did as kids.  Elite's training progressions are designed to target specific flaws in each skill.  So as a coach, you will be armed with drills to help each athlete on your team address their specific issues.
Want to take your league to the next level?  Email Cory Zomick to get your league started.
Team Partnership Program
Each player on your team gets EliteBaseball.TV access for just $20!
When coaching a team, sometimes the hardest part is getting your entire roster on the same page.  This is your solution.  Have your Head Coach sign up for a year membership at regular price and EVERY player on your team can sign up for a Season Long (6 month) membership for just $20 per player!
Each video on EliteBaseball.TV comes with a PDF practice plan that is easy to implement into your practice.  As you work through the weeks new skills are introduced and your players learn in a progressive manner.  We understand your days are busy and practice time is extremely valuable.  Let us help you use your time efficiently!
Email Cory Zomick to get your team set up with EliteBaseball.TV!